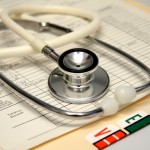 Northwest Medicine is a medical center specialized in general medical practice of patients age 15 and older. We provide a comprehensive program for the evaluation and treatment of overall medical conditions affecting young, middle-aged and older adults. The goal of our organization is to offer timely services that will ultimately improve the quality of life for our patients. At Northwest Medicine, we offer a thorough approach to the diagnosis and management of clinical conditions in a friendly, efficient and supportive atmosphere.
Individualized patient care is our focus. It is very important to us that our patients receive personal attention, effective communication and excellent care. Our administrative team strives to always be available, easily accessible and efficient according to your needs and urgency. Walk-in appointments are available. We are a private organization, not directly associated with any hospital.
There is no charge for facility fee or hidden costs.
General Family Practice:
Management of chronic diseases: Diagnosis and treatment of hypertension, diabetes, heart disease, stroke, metabolic disorders (high cholesterol, obesity), respiratory disorders (asthma, COPD, emphysema), gastrointestinal disorders (acid reflux, gastric ulcers and others)
Female health care: Preventive care as well as diagnosis and treatment of female clinical disorders
Preventive health care: routine checkups (screening for common cancers, e.g., prostate, colon, breast), health-risk assessments, immunization and screening tests, and personalized counseling on maintaining a healthy lifestyle.
Skin disorders: Diagnosis and treatment of common skin disorders including skin cancers, skin rashes and allergic skin reactions.
Wound care: Management of wounds, including diabetic wounds, cuts, etc.
Musculoskeletal disorders: Diagnosis and management of osteoarthritis, osteoporosis, joint pain.
Office procedures: minor biopsies, skin tag removal, joint injections
Management of acute medical illness, infections, and minor injuries.